Depending on your location, approximate shipping time is shown as follows. Please ensure adequate lead time for product delivery.
Ontario . Quebec (Canada): 1-2 Days Central . North-Eastern Canada / North Eastern U.S.: 3-4 Days
Western Canada / Western . Central . Southern U.S. 5-6 Days Europe . South America . Africa: 7-10 Days Asia . Australia . New Zealand: 11-15 Days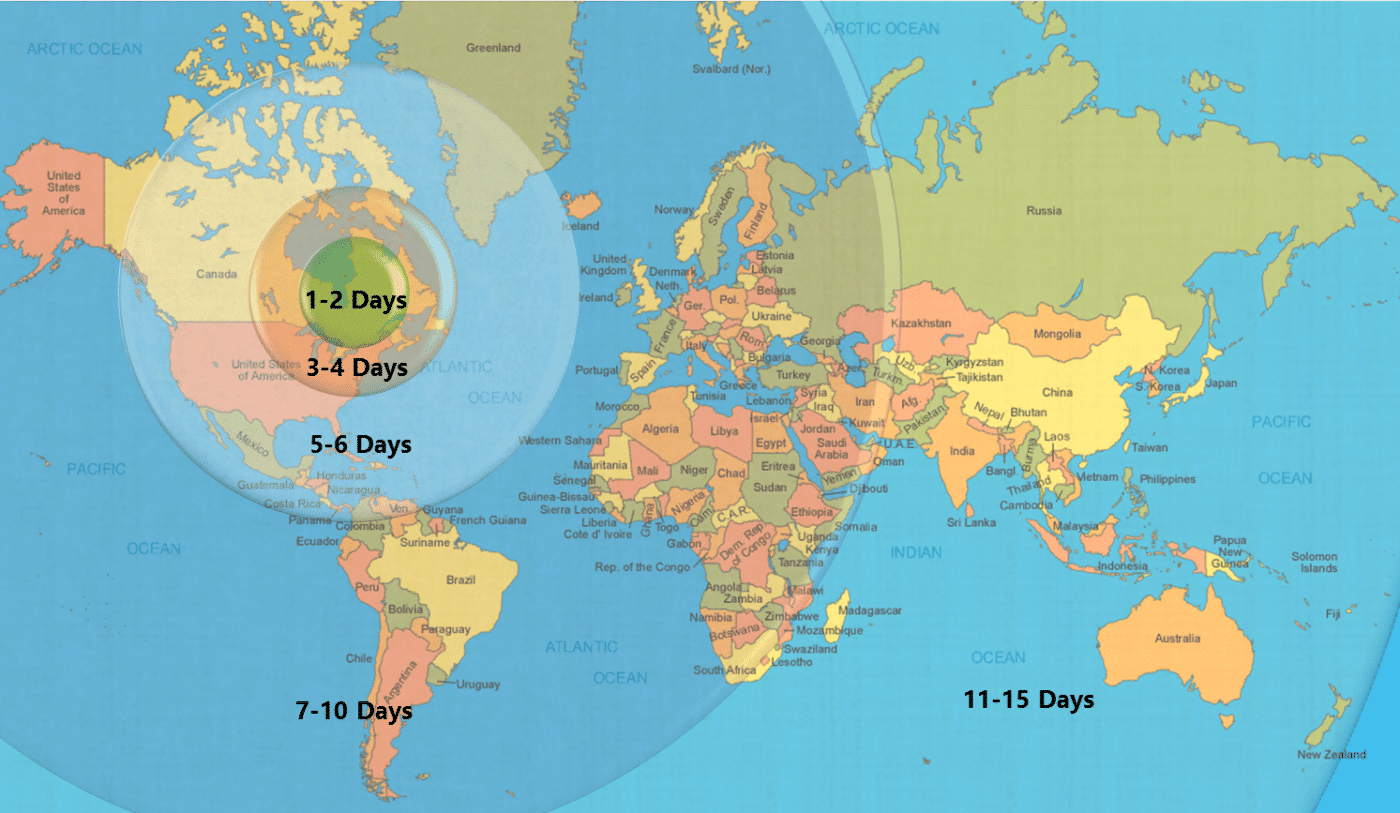 USA and Canadian customers can use express service for faster delivery. Express service guarantees 1-3 days delivery to anywhere in North American.